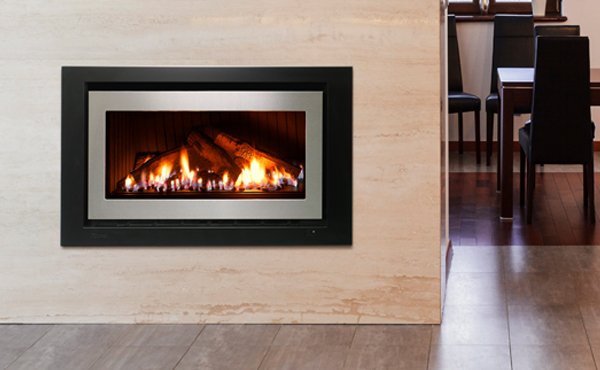 950 Gas Fire
Spread the warmth and comfort
The Rinnai 950 represents a new generation of gas fire from Rinnai, achieving excellence in both energy efficiency and heat output, including a high 5.5* star rating and incredible heat output up to 8.1 kW**.
Combining a modern, elegant appearance with incredible efficiency, this premium gas fire heater is a must-have addition to bring warmth and ambience into your home. Perfect for large spaces and open plan living, the 950 gas fire has an output of 8.1kW**, creating a warm and cosy atmosphere that you'll cherish.
With a host of extra features including a safety mesh guard and easy-to-use remote with temperature display, you'll experience peace of mind and comfort during those chilly months. Settle in beside a flickering flame this winter with the Rinnai 950 gas fire.
*When installed using extended flue
**When using short flue
High 5.5* star efficiency rating
Optional Wi-Fi kit
Ideal for new homes and major renovations
Fascia and burn media options to suit your style
High 5.5 star efficiency rating*
Heat output up to 8.1 kW**, perfect for open plan living and large areas
Choose from 2 burn media options - Australian eucalyptus Log Set or Pebbles
Choose from 2 fascia options, stainless steel on black or black on black.
Safety mesh guard to give peace of mind and eliminate reflections
Mandatory dress guards are not shown for illustrative purposes.
Flexible power flueing
The product information on this website (comprising product brochures, warranty information, installation manuals, diagrams, specifications and representations) relates to current products. This information may be different for superseded products. For superseded products please contact Rinnai to confirm product information.
Specifications
| | |
| --- | --- |
| Inbuilt Cavity Dimensions (mm) : Height | 570 |
| Inbuilt Cavity Dimensions (mm) : Width | 965 |
| Inbuilt Cavity Dimensions (mm) : Depth | 570 (min) |
| Colours | Stainless steel on black, black on black |
| Gas Input MJ/h Low | 10 |
| Gas Input MJ/h High | 34 |
| kW Output | 8.1** |
| Heats upto Capacity (m2) : Very Cold | 69 |
| Heats upto Capacity (m2) : Cold | 82 |
| Heats upto Capacity (m2) : Cool | 110 |
| Heats upto Capacity (m2) : Mild | 125 |
| AS4553 Efficiency Star Rating | 5.5* |
| Auto Off Mode | Yes |
| Flame Button | Yes |
| AS4553 Emissions Star Rating NG & LPG | NG & LPG |
| Visual Dimensions (mm) Width | 1020 |
| Visual Dimensions (mm) Height | 620 |
| Visual Dimensions (mm) Depth | 25 |