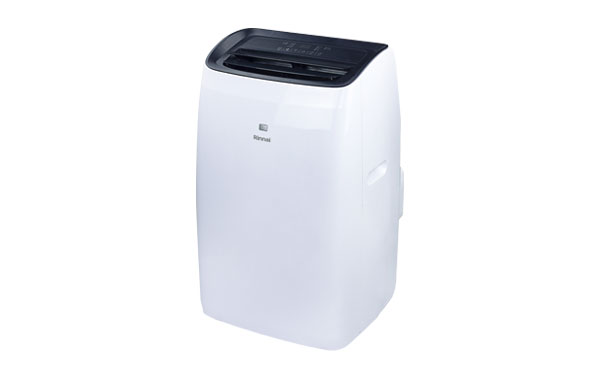 4.1kW Portable Air Conditioner
A Refreshingly Efficient Portable Air Conditioning Unit
Enjoy cooling comfort on-the-go with the sleek Rinnai 4.1 kW Portable Air Conditioner. 
Supported by an inbuilt timer, washable filter, and convenient water alarm, this Mobile Air Conditioner makes personalised comfort a breeze. 
Forget about constantly getting up to empty the water tray, the unit conveniently evaporates condensate through the exhaust duct.  Set-and-forget your Rinnai 4.1kW Portable Air Conditioner as the intelligent sleep mode, adjustable temperature control and practical remote control provide ultimate climate control with added energy conservation.
Suitable for larger bedrooms, home offices and small living areas
2 year warranty 
Modern and compact personal air conditioner 
Ventilation kit included
Adjustable temperature control
Multi Speed Fan
Washable Filter
Multi-Speed Fan
Sleep Mode
Inbuilt timer – set the time for the portable air conditioner to switch on or off depending on your preference
Ventilation kit included
Remote Control
Water Alarm
No need to empty water*
The product information on this website (comprising product brochures, warranty information, installation manuals, diagrams, specifications and representations) relates to current products. This information may be different for superseded products. For superseded products please contact Rinnai to confirm product information
*Climate conditions where high humidity is present may require drainage.
Specifications
Model
RPC41NC
Rated Power
1520
Rated Voltage
220-240V 50Hz
Dimensions (HxWxD)mm
450 x 396 x 745
Weight (kg)
39
Nominal Cooling (kW)
4.1
Rated Input Current (A)
8.5
Rated  Input Power (kW)
1.65
Sound Power Level
dB(A)
65