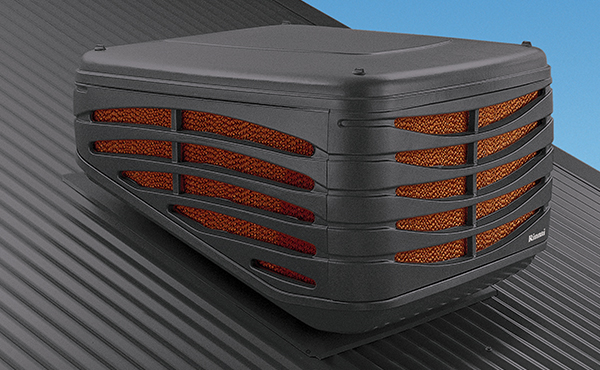 Rinnai C Series
The Rinnai C Series has the lowest profile and is one of the most advanced evaporative coolers in its class - designed to deliver volumes of cold air without the profile of traditional coolers.
The Rinnai C Series features eco-friendly functions like the advanced water management system that helps to save up to 45% on water consumption compared to a traditional system.
Low profile design
High efficiency cooling pads
Advanced water management system
Water management system
Motorised winter seal
Low profile sloping base
Pre-wet function
Large Cooling Capacity
Up to 130mm thick cooling pads
Available in three colours: Charcoal, Terra Red and Beige
The product information on this website (comprising product brochures, warranty information, installation manuals, diagrams, specifications and representations) relates to current products. This information may be different for superseded products. For superseded products please contact Rinnai to confirm product information.
Specifications
Series
Model
Length (mm)
Width (mm)
Front Height (mm)
Back Height (mm)
Dry Weight
C SERIES
C30
1100
1100
720
400
52
C40
1100
1100
800
480
57
C50
1100
1100
800
480
57
C60
1100
1100
800
480
56
C70
1100
1100
800
480
58