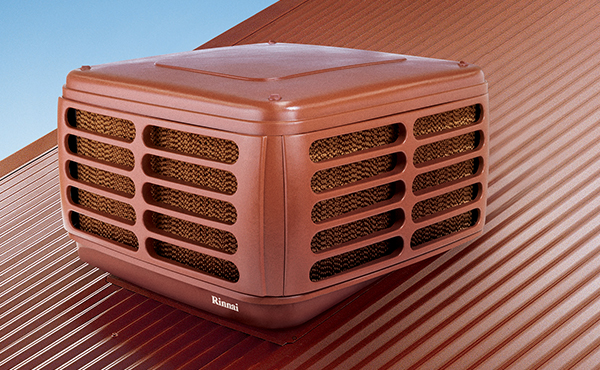 Rinnai A Series
The Rinnai A Series evaporative coolers are an ideal cooler for new homes and replacements. Featuring a stylish outer casing, all Rinnai A Series coolers also offer the latest in technology, like an uniquely designed water management system that provides exceptional reliability in the toughest conditions.
Ideal replacement of existing evaporative coolers
Range of colours to suit your roofline
High efficiency cooling pads
Low operating costs
High efficiency cooling pads
Australian made
Extra airflow
Motorised winterseal now standard on the A Series Plus models (AS40,AS60 & AS80)
Available in three colours: Charcoal, Terra Red and Beige
Compatible with either a Networker Controller or Manual Controller
The product information on this website (comprising product brochures, warranty information, installation manuals, diagrams, specifications and representations) relates to current products. This information may be different for superseded products. For superseded products please contact Rinnai to confirm product information.
Specifications
Series
Model
Length (mm)
Width (mm)
Height (mm)
Dry Weight
A SERIES
A30
1100
1100
597
49
AS40
1100
1100
682
51
A50
1100
1100
682
51
AS60
1100
1100
682
51
A70
1100
1100
945
64
AS80
1100
1100
945
64