With the evolution of cooling technology, air conditioning systems have undergone significant advancements in recent years, particularly with the introduction of inverter technology. A marvel of modern engineering, inverter technology promises not only ideal temperatures but also enhanced energy efficiency.
Choosing the right air conditioner for your home or office is critical to maintaining a space that is cooled or heated efficiently. One of the most versatile and popular modern options is the inverter split system.
Thanks to the brilliance of its design, the inverter split system offers perfect temperatures and optimal energy efficiency. Regulating temperature by adjusting power based on the room's needs, the inverter split system maximises comfort. These systems are used to cool or heat single rooms or specific areas, rather than entire buildings.
Among the leading options for such systems are the Rinnai J Series and T Series, which offer advanced features suitable for maintaining perfect temperatures year-round, particularly during the transitional weather of autumn and winter
When choosing an inverter split system, it is important to understand the heating and cooling requirements of your space in order to choose the right system size. By using a split system size guide, you can get a better understanding of which air conditioner is right for your needs.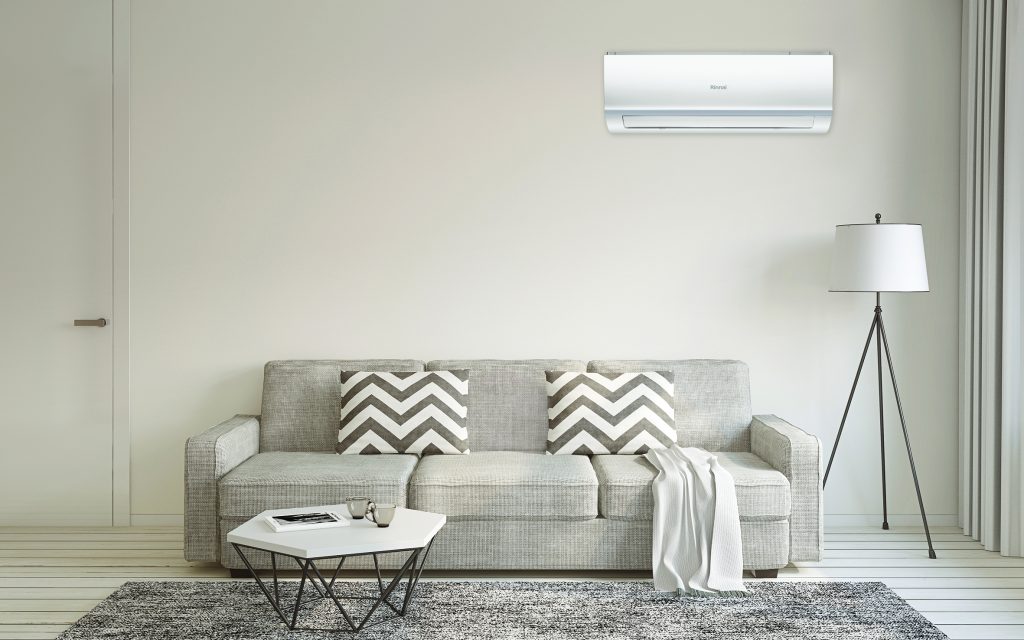 How to Choose the Right Size Split Air Conditioner
Ideal for small rooms like bedrooms or home offices, a 2.5kW unit efficiently cools or heats spaces up to roughly 20 square metres.
Suited for medium-sized rooms such as larger bedrooms or smaller living areas, this unit is effective for areas up to approximately 30 square metres.
Perfect for spacious living rooms or open-plan areas, a 5kW system comfortably manages spaces ranging up to 40 square metres.
For larger open-plan living areas or spaces with high ceilings, the 7kW unit effectively covers areas up to 60 square metres.
Catering to expansive spaces or areas with multiple adjoining rooms, an 8kW system is able to manage the temperature in environments up to approximately 70 square metres in size.
Each size has its unique advantages, ensuring there's a perfect fit for every space in your home or office.
How to Choose a Split System AC: Other Factors to Consider
While the number of square metres in your space is a crucial factor in how to choose the right air conditioner, there are several other aspects you should consider.
Insulation Quality:

Good insulation retains temperature more efficiently, affecting the system size you will need to keep your space cool or warm.

Number of Windows and Doors:

These can introduce cold or warm air, influencing the overall room temperature.

Ceiling Height:

Spaces with higher ceilings demand more from a heating or cooling system, meaning cubed metres may be more important to consider than square metres.

Orientation and Sun Exposure:

A sun-facing room might require more cooling power in the summer.

Number of Occupants:

People generate ambient heat, so a crowded office will have different needs than an open-plan house for a family.

Local Climate:

A home in warm and humid Brisbane will have different cooling needs compared to one in the more temperate Melbourne climate.
Choosing the right HVAC system for your needs is essential, as an over-sized system can result in increased initial costs, frequent on-off cycles (also known as short cycling), less effective dehumidification, and accelerated wear and tear.
On the other hand, an under-sized system often leads to insufficient cooling or heating, causing the system to overwork, which can mean higher energy costs and a reduced equipment lifespan.
There are also factors such as eco-friendliness, energy efficiency and unique features. The Rinnai T Series and J Series, for instance, come with smart features like Wi-Fi and voice control, making them sophisticated choices for modern, energy-efficient homes.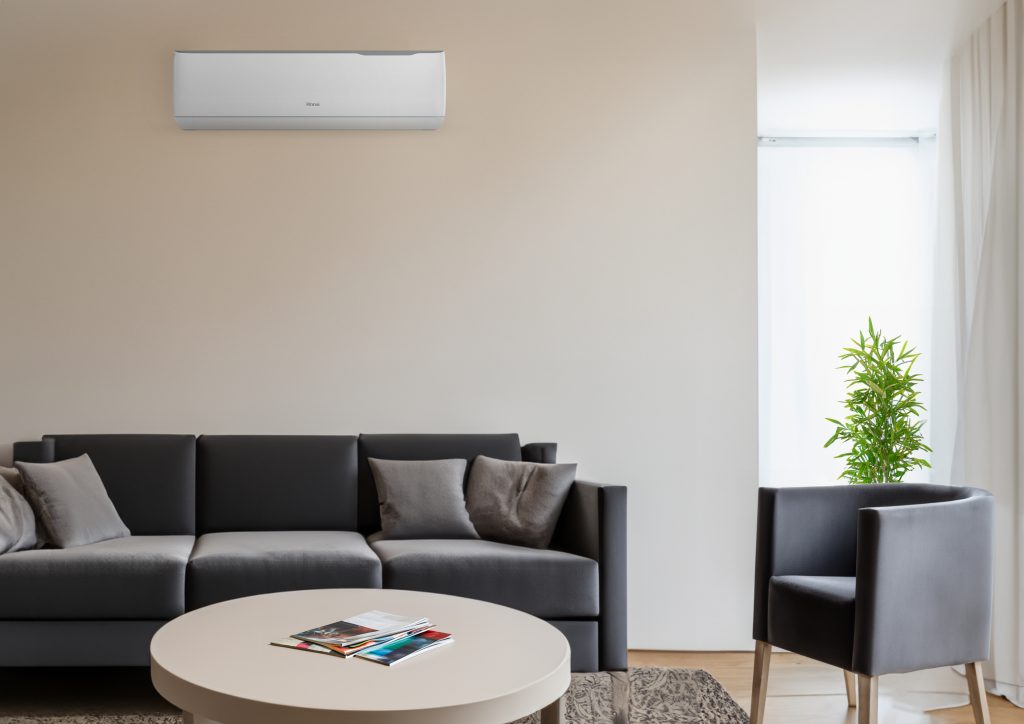 Enjoy Maximum Comfort With a Rinnai Air Conditioner
Choosing the right size air conditioner can be a daunting prospect, so it may be a good idea to consult with an air conditioning technician before deciding on a system. It's important to remember that the cost of your air conditioning unit isn't everything. Although you might spend a little more on a high-quality air conditioner, you will quickly enjoy the rewards. 
When you choose a Rinnai air conditioner, such as one from the innovative J or T series, you're investing in quality that pays off in energy savings, performance, and comfort – particularly during the cooler seasons.
With a storied history and a reputation built on trust, Rinnai is proud to offer quality products in heating and cooling. Our commitment to innovation, paired with an unyielding emphasis on customer satisfaction, positions us as a trusted partner for those seeking the right inverter split system.
Browse Rinnai's wide range of exceptional inverter split system air conditioners to find the perfect match for your space today.